Mongolia is truly one of the world's last undiscovered travel destinations and the safest country to visit. It is a land where you can experience wide-open spaces, cobalt blue skies, forests, deserts, crystal clear rivers and lakes, and the traditional hospitality of the nomads. Permanent dwellings are few and far between, fences even fewer and the land is owned by the people, like one large National Park. As a tremendous destination to experience the outdoors, Mongolia also boasts of unique history dating back to the Mongol Empire of Genghis Khan. Simply put, it is a land of adventure, horses, nomads, and blue sky.
Danshig religious festival in August
Danshig religious festival in August
Danshig religious festival in August
We "Camel Track Tour Operator" annually organize two day trip to Danshig Naadam religious and cultural festival which has been symbolizing solidarity of Mongolia for a hundred years.
If you are planning to travel Mongolia in August for the upcoming years, please do not forget to eyewitness this religious festival and add to your travel list.
The Danshig Naadam and Khuree Tsam festival is one of the biggest and ancient religious and cultural festivals of Mongolia. Originally, Danshig (Tibetan- Tenshuk) is related to the enthronement ceremony of His Holiness Zanabazar(1635-1722), the spiritual head of Mongolian Buddhism and also a direct descendant of Great Chinggis Khan. The word Danshig can be translated in to 'Firm existence'.
Mandala offering ceremony at Danshig Festival
At the beginning of the two-day festival, Mandala ceremony took place in honor of His Holiness Zanabazar. First Bogd Gegeen sits in his elegant monk's robes, with his legs folded beneath them. Mandala is a Tibetan word which means Essence or taking essence. There are more than thirty different kinds of Mandala offerings in Buddhist ritual. According to the tradition, when you perform offering, you do not hold empty hands, put some grains, blue scarf or whatever, in your hands first and pray for what you desire.
Soyombo banner
The ceremony of bringing state flag or Soyombot Tug to the Khui Doloo Khudag was held and actually, his Holiness Zanabazar created Soyombo script and later was depicted on the flag of Mongolia. This special character became a national symbol of the country. If you want to explore more about him and his masterpieces, you should go to Zanazabar Museum in the center of Ulaanbaatar.
Worshipping Ochirvaani
The unique part of the Khuree Tsam is the noble presence of Ochirvaani -Vajrapani and the deity is believed to be a special protector for Mongolia. Huge Thangka-Buddhist paint representing the supreme deity Vajrapani was displayed at the southern end of the festival square. He is called the Master of Unfathomable Mysteries who upholds truth even in adversities of darkness and ignorance.
Tsam dance - Khuree
The Tsam is one of the five minor subjects of Buddhism –Choreography. The first tsam performance in Mongolia was performed in Erdene-Zuu monastery in 1786. The Tsam dance which is the perfect combination of song, dance, music, decorative art, and folk arts hold various types of ritual subjects and wearing mask indicating their respective roles and perform various motions of hands, legs, and body.
Wrestling, Horse racing and Archery at Danshig Festival
Danshig Naadam has its own titles for wrestlers, archers and horse trainers.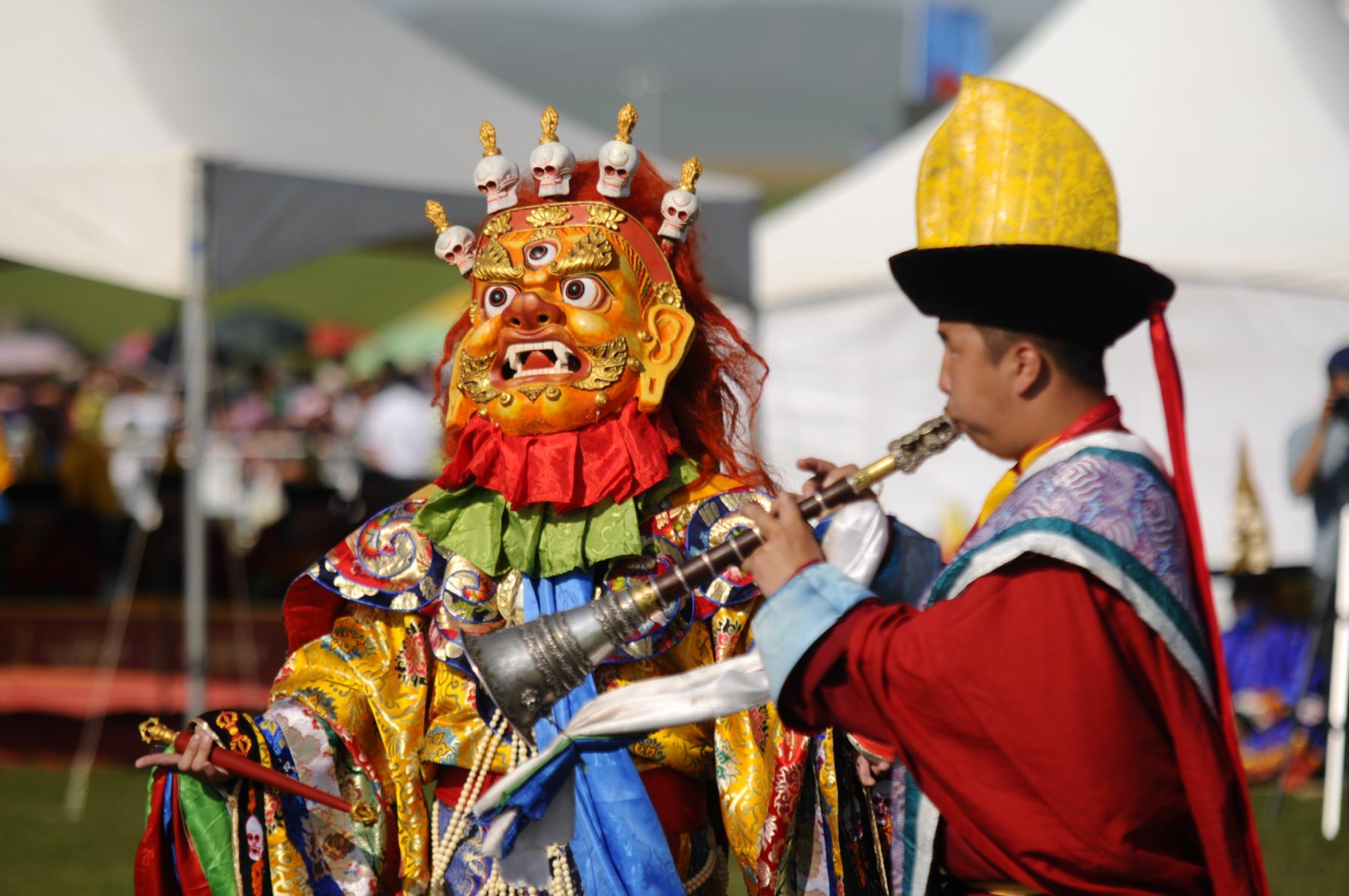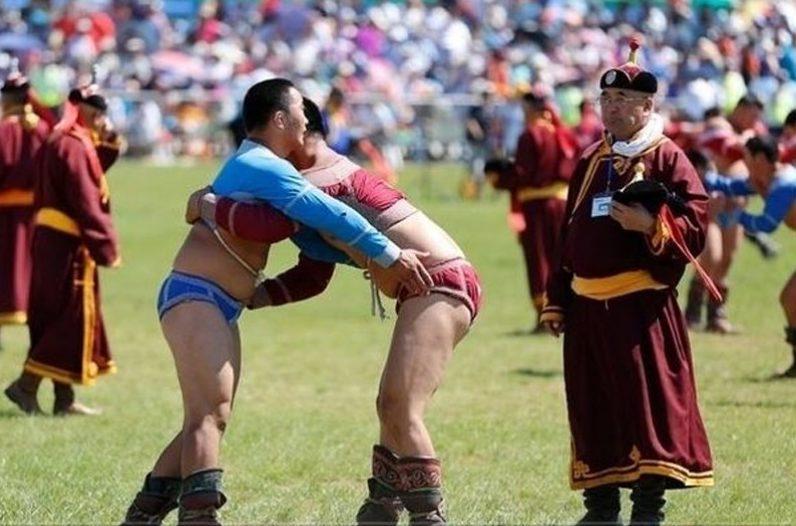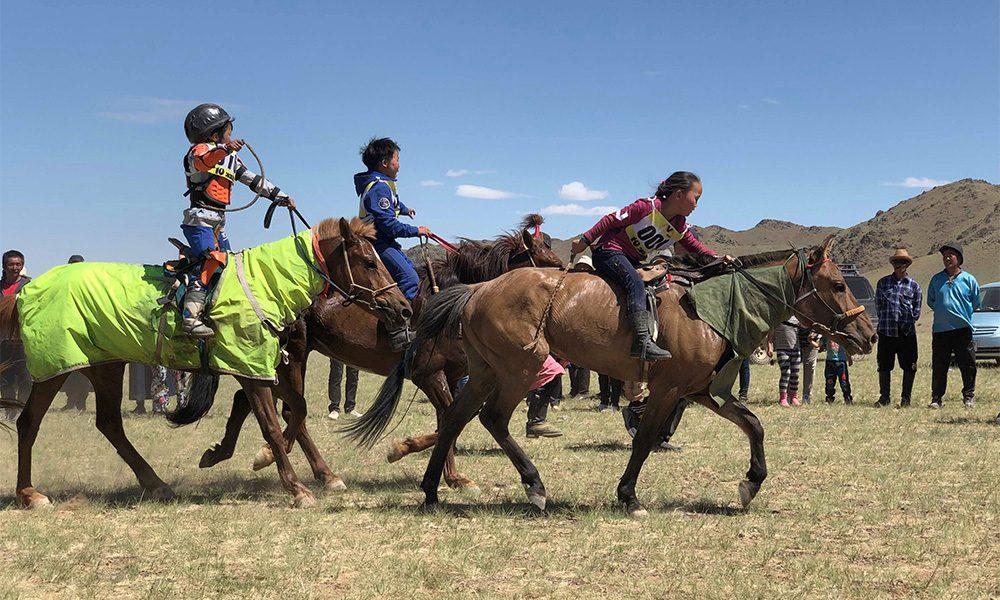 Initial tour operator
Experience in Adventure and Discovery Tours
Our Tour
We arrange Flexible and Fixed trips
Responsible for
Clients- Locals- Nature
During your trip
Assistance for 24 hours a day
Service quality
Well planning and excellent